In the Current Issue
Volume 132 - Number 2 - Summer 2017
Articles
Debating War Powers: Battles in the Clinton and Obama Administrations
SARAH BURNS challenges the concept that presidential overreach has eroded the separation of powers in the realm of warfare. She argues that rather than causing the erosion, presidents have responded to Congress's reluctance to deliberate about military affairs. They have relied increasingly on questionable legal justifications from executive branch lawyers.
The President's Daily Brief: Managing the Relationship between Intelligence and the Policymaker
FREE
ADRIAN WOLFBERG examines the roles of intelligence officers who present the President's Daily Brief to the nation's most senior policymakers. He argues that these officers add to the political landscape by contextualizing meta-information, that is, information about information, that only they can acquire and convey. He concludes that PDB briefers operate as a parallel organization to the intelligence community.
From De-Nazification of Germany to De-Baathification of Iraq
AYSEGUL KESKIN ZEREN compares and contrasts the design and implementation processes undertaken by the United States during the de-Nazifcation of Germany and the de-Baathifcation of Iraq. She discusses the historical, political, cultural, and economic differences between Germany and Iraq and those between the Nazi and Baath regimes. She argues that de-Nazifcation was an inaccurate analogy for de-Baathifcation.
The Mediating Effect of Authoritarianism on Immigrant Access to TANF: A State-Level Analysis
JASON E. KEHRBERG discusses the effects of authoritarianism in American states and specifically on immigrant access to TANF. He uses an original measure of authoritarianism and concludes that states with authoritarian populations are more likely to deny immigrants access to welfare benefits.
American Jews and the Israeli-Palestinian Conflict: Part of the Problem or Part of the Solution?
DOV WAXMAN analyzes the role played by American Jews and American Jewish pro-Israel organizations in the conflict between Israel and the Palestinians. He challenges the popular notion that the pro-Israel lobby powerfully influences U.S. policy pertaining to the Israeli-Palestinian conflict.
China Engages the World, Warily: A Review Essay
Andrew Scobell reviews John W. Garver's history of China's foreign relations since 1949. He finds China's Quest to be an insightful and illuminating guide to the foreign policy of the People's Republic of China.
August 19, 2017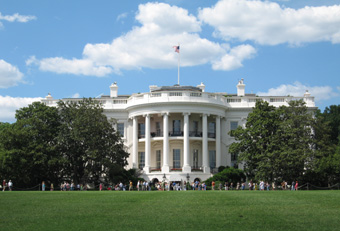 Book Reviews
America Abroad: The United States' Global Role in the 21st Century, William C. Wohlforth, Stephen G. Brooks
Reviewed by Robert Jervis FREE
The Soul of Armies: Counterinsurgency Doctrine and Military Culture in the US and UK, Austin Long
Reviewed by JOSHUA ROVNER
Post-Racial or Most-Racial? Race and Politics in the Obama Era, Michael Tesler
Reviewed by LaFLEUR STEPHENS-DOUGAN FREE
Partners or Rivals? Power and Latino, Black, and White Relations in the Twenty-First Century, Betina Cutaia Wilkinson
Reviewed by RODOLFO O. DE LA GARZA
The China Triangle: Latin America's China Boom and the Fate of the Washington Consensus, Kevin P. Gallagher
Reviewed by R. EVAN ELLIS FREE
Politics against Domination, Ian Shapiro
Reviewed by KATHLEEN TIPLER
Networked Publics and Digital Contention: The Politics of Everyday Life in Tunisia, Mohamed Zayani
Reviewed by EVA BELLIN
The Supply Side of Security: A Market Theory of Military Alliances, Tongfi Kim
Reviewed by BRIAN BLANKENSHIP
The Heir Apparent Presidency, Donald A. Zinman
Reviewed by DONNA R. HOFFMAN
The Great Melding: War, the Dixiecrat Rebellion, and the Southern Model for America's New Conservatism, Glenn Feldman
Reviewed by SEAN P. CUNNINGHAM